Corrosion monitoring & NDE
Corrosion monitoring & NDE
CORROSION MONITORING NON - DESTRUCTIVE TESTING (NDT)
Reliable non-destructive testing (NDT) is essential to ensuring and documenting full visibility of equipment during construction, quality verifications of the materials, and craftsmanship in casting, forging, and welding. Subsequently and ultimately, credible and reliable NDT is paramount when monitoring assets in operation; structures, vessels, piping, columns, tanks, etc., for in-service-induced flaws such as corrosion, fatigue cracks, and similar.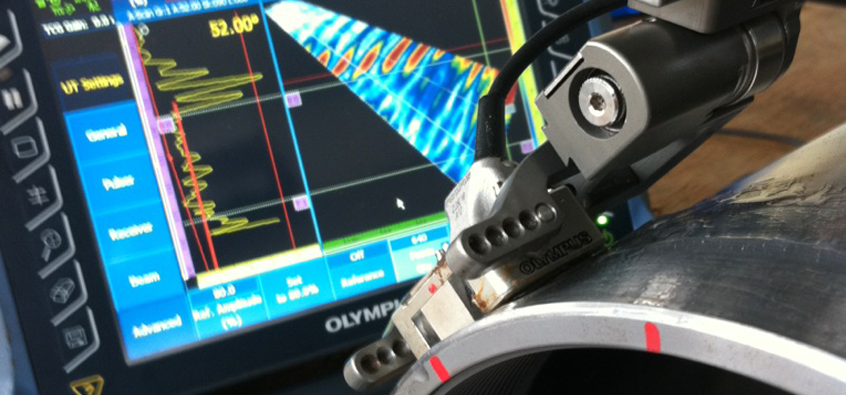 NDT RESULTS CAN BE REPORTED
In digital easy-to-read reports delivered by mail and accessible Online
Quad's database format for easily automated export to the customer's system
Directly into the customer's reporting system, database, or integrity
management support system.
In connection with the operation and maintenance of vessels and pipe systems in upstream and downstream installations, Quad has for several years carried out the following in-service inspections:
Phased Array Ultrasonic Testing PAUT.
Guided Wave Ultrasonic Testing.
Automated and Manual Ultra sonic Testing.
Digital Radiography Testing RT.
Liquid Penetrant Inspection LPI.
Magnetic Particle Inspection MPI.
Positive Material Identification PMI.